Donate Now
We Need Your Help
2021/2022 has been a year filled with devastation, hunger, intensified poverty, crippling businesses, school systems and increased Gender Based Violence, but it has also been a year of unimagined kindness and possibilities of growth. For many families we are the only hope for a meal, a warm blanket, clothing, health care, Rape and Abuse care and access to a quality education. There is simply no money in the informal settlements to put food on the table. This has lead to a community that needs our help, the right HELP, to create an environment where HEALing can take place and where HOPE can thrive. "Too often we underestimate the power of a touch, a smile, a kind word, a listening ear, an honest compliment, or the smallest act of caring, all of which have the potential to turn a life around." – Leo Buscaglia Although – Every bit counts and together we can make a significant sustainable difference.
As Brent Lindeque so beautifully puts it, "NEVER stop believing in the wild possibility that is you and your impact. Live in purpose, on purpose."
The truth is, we can't keep doing this without the support of our donors. We're so grateful for the difference you make in these children and families lives. THANK YOU.
Registered before? Log in to use your saved details.
If you registered an account, please enter your details below to login. If this is your first time, proceed to the donation form.
Donate With Zapper:
Quickly and easily scan the QR code below (or you can press the Donate button and check out with Zapper).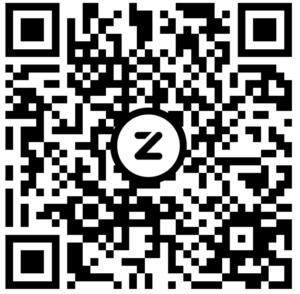 Where Your Donations Go:
Nutrition
Food security for the children and their families we serve, is a huge priority. All the children under our care at the ECD and Youth Development receive a hot meal daily as well as breakfast. We also distribute weekly family food parcels to those who desperately need it. Our 6 day nutritional programme sees children flock to the Centre to enjoy their peanut butter and jam sandwiches, fruit and yoghurt, we also try to provide a hot meal as often as we can. We are currently feeding around 1400 meals to children per week. Each saturday morning 350 children come to the centre for a food parcel.
The Crisis Centre
We operate on a tight budget and require funds to pay for the staff, as well as for the crisis care of the survivors of Gender-Based Violence, Rape and Abuse. We have a full time professional nurse, social worker and social auxiliary worker, ensuring we provide the best possible care. We also focus on educational campaigns in the informal settlements as well as sun support groups at the centre.
Education
Sponsor a child and provide them with a quality education that will empower them to change the face of poverty in their lives and hopefully community.
Community Outreach & Youth Development
Our community outreach programmes include support groups, period poverty drives, winter warmth campaigns, home-based care, educational campaigns and clothing and other basic household item distributions. Our youth development project is an aftercare facility where children can come for a meal, get homework assistance as well as play in our soccer teams.
BANK DETAILS
Angels Care Centre
First National Bank: Business Cheque
Howick Branch: 220725
Account: 620 357 154 18
Swift code : FIRNZAJJ
38 Morling Street
Howick
KwaZulu-Natal